We have some second hand ex-rental bicycles for sale, some scratches and such from regular use, but they are all mechanically sound. We rotate our stock ever couple of years […]
Continue Reading →
This year's Songkran Adventure Tour was another great success and according to feedback from our riders! Everyone enjoyed it so much that we all agreed we should offer this great […]
Continue Reading →
Check out the new look of tourdeisan.comwebsite, this annual ride is coming soon. The time to take action and Book Now because hotels are in high demand due to the […]
Continue Reading →
Newsletter
Sign up for our newsletter to keep up to date on our promotions and amazing rides
As featured in Lonely Planet
Read more »
Bicycle Touring in South East Asia
If you've got a day, a week or a month you'd like to spend bicycle touring, we've got a solution to suit you and your group.
Tour de Asia Bicycle Touring Co, Ltd
is licensed with the Tourism Authority of Thailand, License No. 12/1070
Our Great Service
Check out the reviews of our day tours on Trip Advisor. We give the same great service on our charity rides!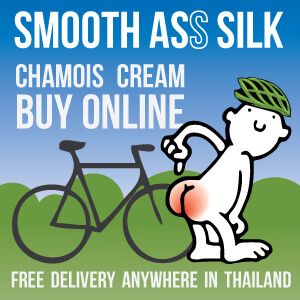 Read more »